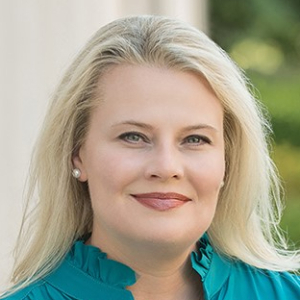 Dawn Stump
Principal, Board Member, Advisor
Stump Strategic, GBBC Digital Finance, Solidus Labs
Dawn Stump is a senior executive and regulatory thought leader in domestic and international financial services. Her experience and leadership include tactically identifying potential risks and systemic solutions in highly regulated sectors. As a recent market regulator, areas of attention include business continuity, supply chain disruptions, cyber intrusion impact, integrity of emerging assets (e.g. crypto), data protection, and climate-related market risks. Based on her global perspective and industry expertise, Dawn is able to raise critical issues to the board level and/or the global stage as business environments fluctuate. She is a sought-after speaker and widely respected for her leadership, bipartisanship, and consensus building among senior government officials, senior regulatory ministry officials, corporate, and academic leaders worldwide.

Dawn is Principal of Stump Strategic, a strategic advisory firm specializing in business development for highly regulated industries. She shares her professional expertise as a board member of Railbird Exchange, a board member of GBBC Digital Finance, a strategic advisor to Solidus Labs, a managing director for SEDA Experts, and as a member of the 5-person Advisory Council to the Women in Financial Markets Board of Directors. She is a member of Women Corporate Directors' Boardnext Chapter of New York.

Recently, she completed her term as a Commissioner of the CFTC, the independent U.S. agency that regulates the $200+ trillion derivatives market. As one of five Commissioners, she helped to shape the priorities of the agency while overseeing policy direction and internal planning. Serving during the event of a global pandemic, Dawn prioritized sector resilience, sustained market access, and robust surveillance strategies necessary during extreme market volatility and changing economic environments. She also worked to improve human capital management with particular attention to fairness, equality, and opportunity.

Previously, she served as Senior Vice President of the Futures Industry Association and concurrently Executive Director of its Americas Advisory Board, and as Vice President of Government Affairs for NYSE Euronext

During her early career in public service, she served in senior professional staff positions for both the U.S. Senate and the U.S. House of Representatives. She was actively involved in negotiating the reform of derivatives regulations contained in the Dodd-Frank Act and managed oversight of commodity and financial derivatives markets.

Dawn is an active member of her community, serving as a trustee of a charitable foundation and is an active member of the National Charity League.