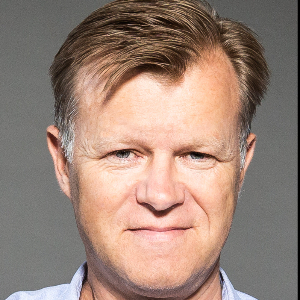 Michael Casey
Chief Content Officer
CoinDesk
Michael Casey is the Chief Content Officer at CoinDesk, the leading media platform for the blockchain and digital asset community. He is the author of CoinDesk's Money Reimagined newsletter and cohosts the podcast of the same name.

Michael is also the cofounder and non-executive chairman of Streambed Media, a digital media data management platform.

Prior to joining CoinDesk, Michael was Senior Advisor to MIT Media Lab's Digital Currency Initiative and a senior lecturer at MIT Sloan School of Management. He since retained a pro bono advisory role at the Digital Currency Initiative.

Michael spent most of his career as a print journalist, including 18 years at Dow Jones and The Wall Street Journal, where he was last a senior columnist covering global finance. He also hosted online TV shows for WSJ Live and appeared as a commentator on networks such as CNBC, CNN, Fox Business, and the BBC.

Michael is a frequent conference speaker, presenting on digital innovation, globalization, and the future of media and money. He has been an advisor and consultant to startups, non-profit organizations, and large enterprises.

Michael has five acclaimed books to his name, including two on cryptocurrencies and blockchain technology – The Truth Machine and The Age of Cryptocurrency – both co-authored with Paul Vigna. He has also worked on documentaries covering themes of digital technology and culture.

Michael is a graduate of the University of Western Australia and has higher degrees from Cornell University and Curtin University.