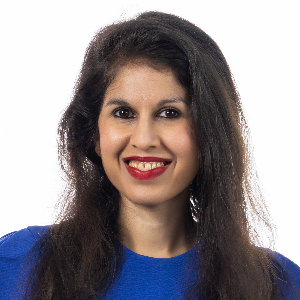 Yesha Yadav
Professor of Law, Associate Dean
Vanderbilt Law School
Yesha Yadav's research interests lie in financial market and digital assets regulation, securities regulation and corporate bankruptcy, focusing on market structure, exchange design, payments, distressed debt and restructuring. She has developed particular specialization in market microstructure, examining the regulation of trading ecosystems for various asset classes, notably, equity, U.S. Treasuries, corporate bonds and cryptocurrencies.
Before joining Vanderbilt's Law faculty in 2011, Professor Yadav worked as a legal counsel with the World Bank in its finance, private-sector development and infrastructure unit, where she specialized in financial regulation and insolvency, and creditor-debtor rights. Before joining the World Bank in 2009, she practiced in the London and Paris offices of Clifford Chance in the firm's financial regulation and derivatives group. As part of her work in the area of payments regulation, she advised the European Payments Council on the establishment of the Single Euro Payments Area.
Since joining Vanderbilt, Professor Yadav has served as honorary advisor to India's Financial Services Law Reform Commission and on the Atlantic Council's Task Force on Divergence, Transatlantic Financial Reform and G-20 Agenda. She has served as a member of the Commodity Futures Trading Commission's Technology Advisory Committee, where she sat on the Distributed Ledger Technology and Algorithmic Trading Subcommittees. Professor Yadav is also a member of Nasdaq's Hearing Panel, and the current Vice-Chair of the Tennessee State Advisory Committee to the U.S. Commission on Civil Rights.
Professor Yadav earned an M.A. in Law and Modern Languages (First Class) at the University of Cambridge, after which she earned an LL.M. at Harvard Law School. She was a Vanderbilt University Chancellor Faculty Fellow for 2019-21. In 2022, she won Vanderbilt University's Chancellor Research Award for her research into U.S. Treasury market regulation. She was honored in 2020 as a second-time winner of the student-selected Hall-Hartman Outstanding Professor Award for excellence in teaching.